Very Well-Known Member
TubeBuddy Pro
338
16
Subscriber Goal

20000
Have you ever wondered where your videos have been shared? Years ago, I got a bunch of traffic from a Other Source that analytics did not show. Someone was sharing my videos, but I could not see where they were sharing them. This sent me on a journey to find a way to track down exactly where my videos have been shared around the web. In case you are wondering how to do this, here is how it is done.
YouTube provides no internal way to do this, but it is actually quite easy. All you have to do is create a "Unique Identifier". It can be anything, as long as it exists nowhere else on the web. For demonstration, I will test the word
"OKOIMOROMAKU"
Next, I am gonna do a forced search on google for the word to see if it exists on the web. (Just in case you were wondering. The word here is a real word. It is an Amazonian word that means "Huge Anaconda").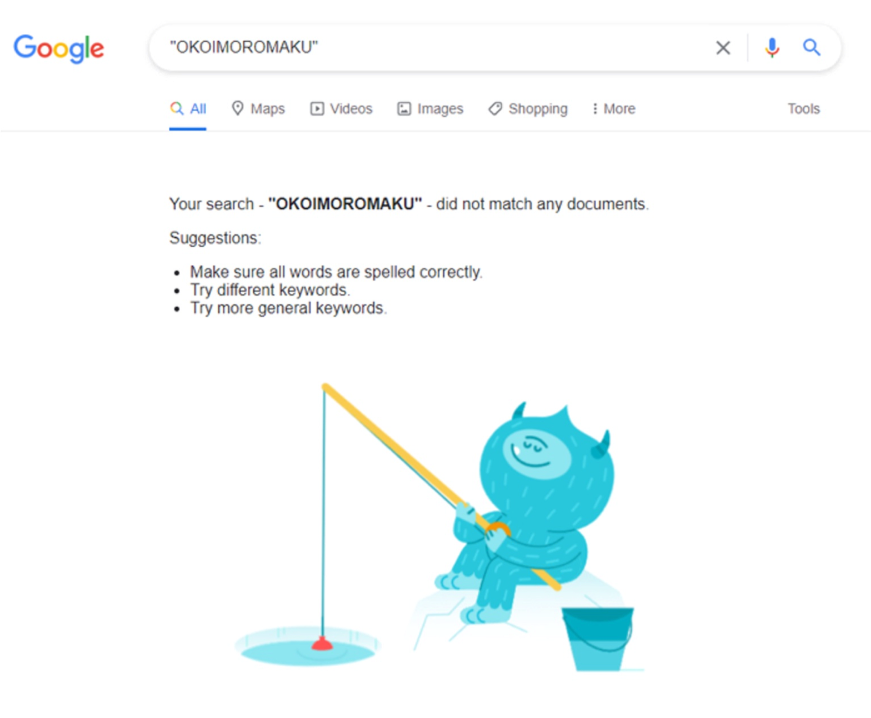 Okay, now that we know that the word is unique and not found anywhere else on the web, let's add it to all of our videos using the Bulk Edit feature.
Head over to your CONTENT page in YT Studio and select ALL VIDEOS and then select DESCRIPTION from the dropdown menu.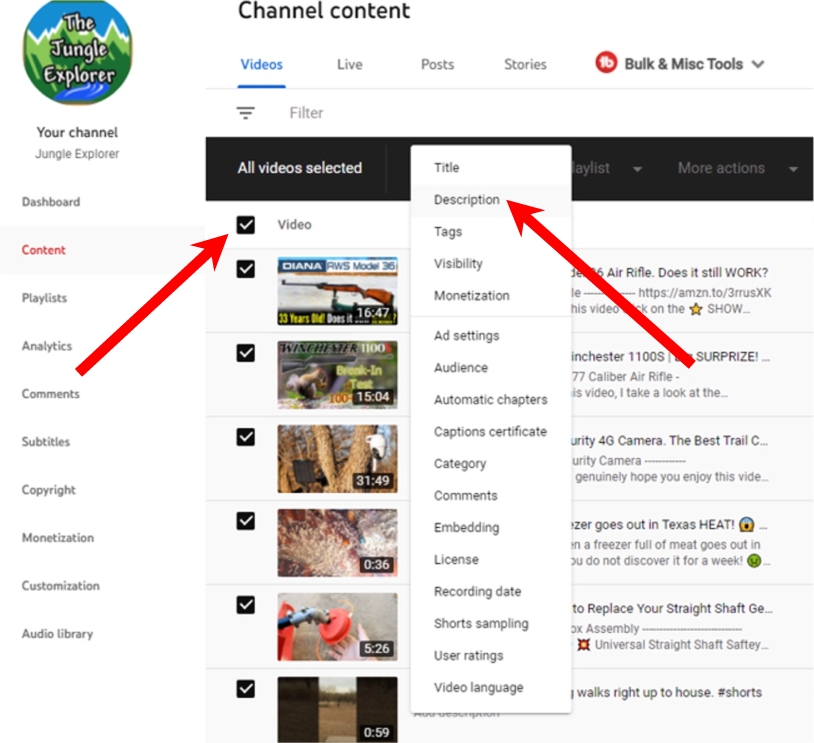 Next click on "Insert at End".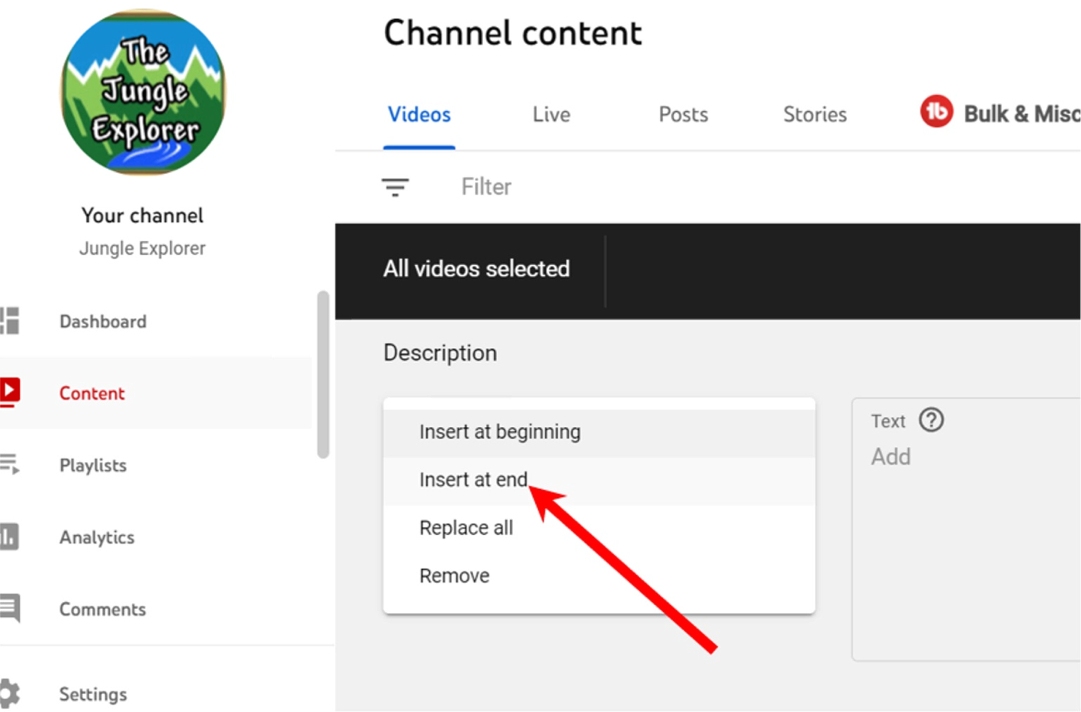 Next, input the unique identifier word into the box and click UPDATE VIDEOS.
Now, just wait. The Google crawler is constantly indexing websites and it will begin finding websites that have embedded your videos in about 24-hours, but it takes about a full month for every one of your shred videos to be found. However, most will be found in about a week. Whenever you want to see where your videos have been shared, just search for that unique identifier word and you can see exactly where they have been shared.
Have fun!