2,881
27
Subscriber Goal

30000
First of all this is by no means finished
this re-working is also being edited so I can sell them as prints (and hope that Universal Studios don't try to sue me for drawing a cartoon blue and a cartoon Indominus rex as prints)
These thumbs were done in 2015 a few months into my channel, long before discovering tubebuddy and all the youtube help. My design work has always been "Weak" in my opinion. I think I'm good at reviewing other people's designs, but when it comes to my own designs... I'm my own client, and "you are your worst client"
So my thumbnails were a bit of a text heavy mess, especially the thumbnail to the top right. The top left isn't HORRIBLE, but I think I can optimise it a lot better these days.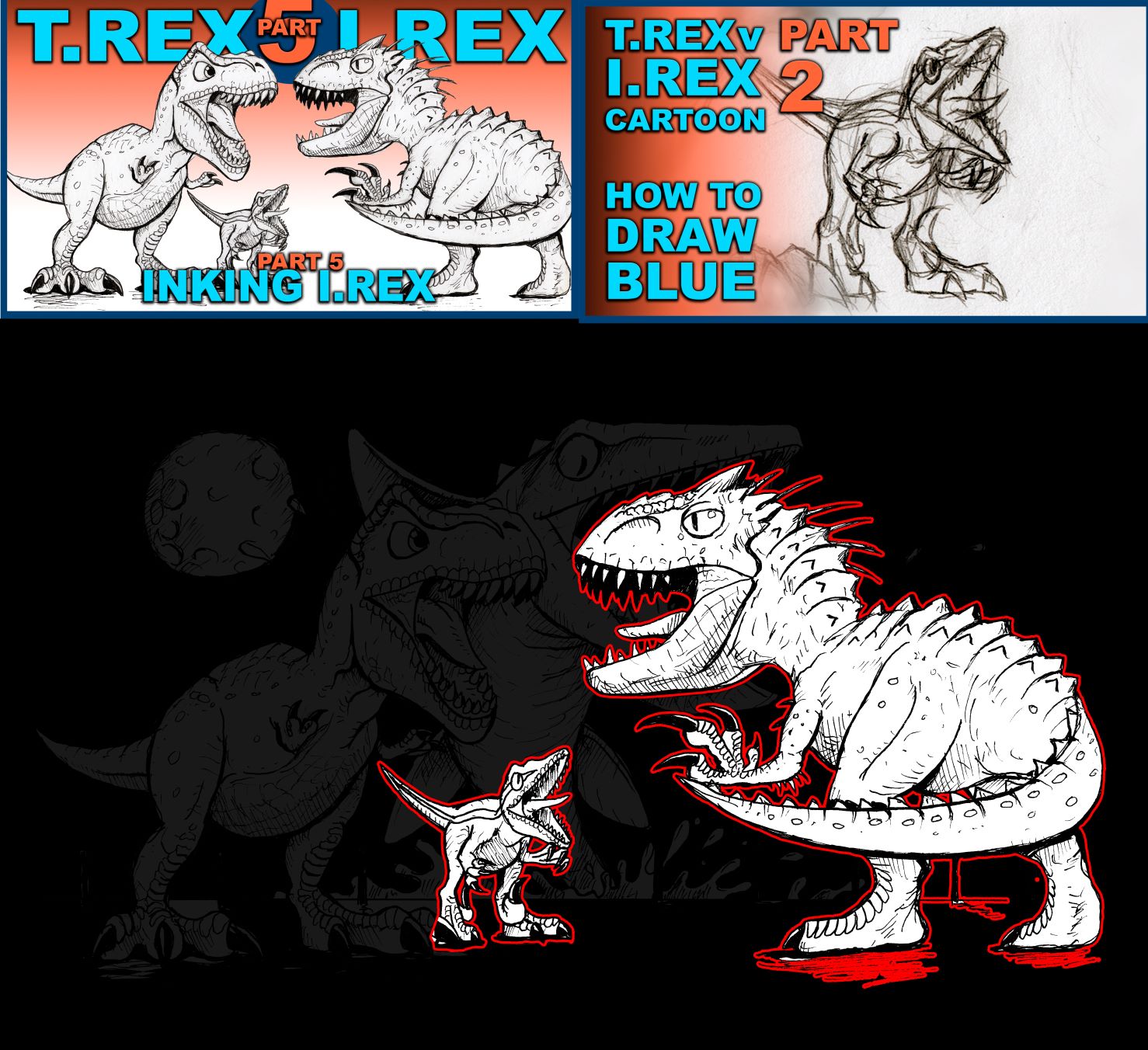 So I'm currently working on isolating each dinosaur (thus the red outlines, still a work in progress)
My idea, is to isolate each dinosaur, thus relying on visually seperating the focus of each video without the need for text. I'm still debating about weather to put a "part 2" or whatever, to indicate it's a series
There's quite a few videos in the series, so I think it's important to visually seperate them, but still show that they're in a connected series visually as well
Do you think me seperating the focus of each video's dinosaur with a red outline would work a lot better than what I currently have going? It turns out having more than one dinosaur in a thumbnail is a real challenge to present fully, but to have contrast and detail working as well.