12,474
33
Subscriber Goal

5000
Hello Everyone! I can't believe it myself, but TubeBuddy has hit 200,000 Subscribers!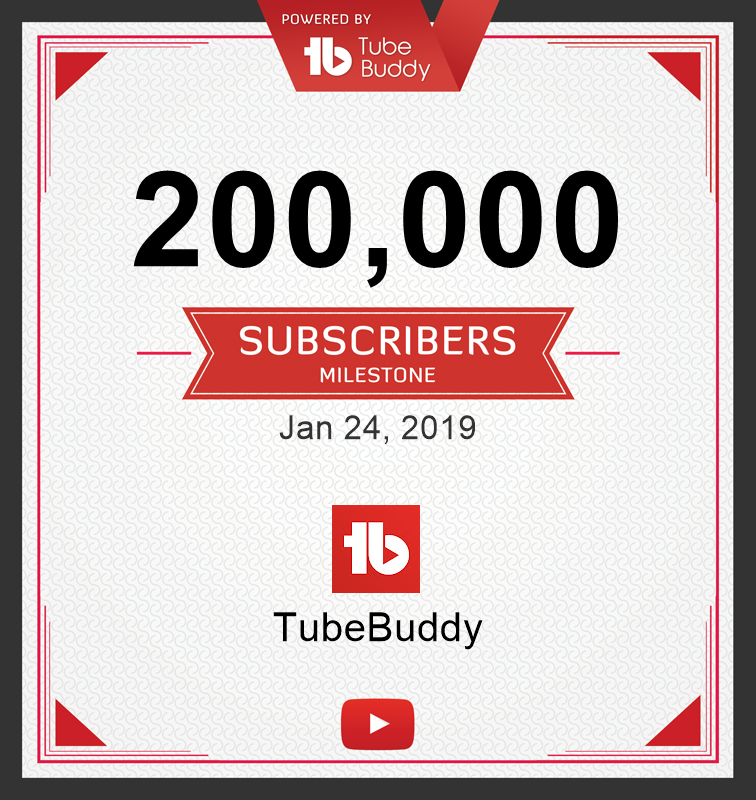 When I joined TubeBuddy we were just a little over 6,000 subscribers. This was the first video:
View: https://www.youtube.com/watch?v=HY9MNQr8OY4
It's a hard video for me to watch now, but I think it's a reminder of where I was. It's weird looking back at that. Shot at my first apartment, not knowing what the future holds, and joining something that would later include these very forums.
Over three years, we've hit 200K subscribers, millions of users, and I am proud to say I have grown too!
Our most recent video shows a lot of improvement:
View: https://www.youtube.com/watch?v=2Ihh9g5zwyk
Thank you everyone who supports TubeBuddy and has Subscribed, we could not have done this without you!
- Andrew & The TubeBuddy Team