Recognized Member
TubeBuddy User
89
11
Subscriber Goal

1000000
What browser are you on?: Firefox Quantum 61.0 (64-bit)
What Operating System (Windows / OS / Chrome)?: Windows 7, 64-bit
What version of TubeBuddy? (Can be found on quicklinks menu): 1.45.118
Was it something that worked before and is broken now, or it has never worked for you?: The two plugins always caused problems together.
I have both Tubebuddy and Grammarly for Firefox 8.8261639 installed in my browser.
When I then go to YouTube and try to comment on a video, the two plugins will be on top of each other (the TB smilies and Grammarly) (Picture 1):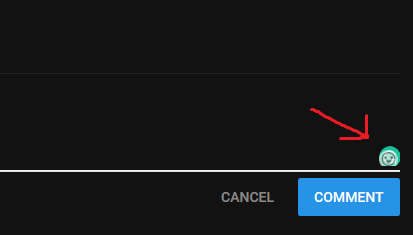 When I click on them, the box with smilies will pop up, but always in the left side of the screen (Picture 2) and it's not possible to drag it into screen again. I can't even get Grammarly to work:
It's not a super big problem for me, because I just deactivate one of the plugins when I need the other one. It's more of a heads-up, if any of your customers run into the same situation.
Anyways, thanks for the hard work you put into building and maintaining Tubebuddy!
Respect!