Trusted User
Trusted User
2,769
25
Subscriber Goal

10000
Yes, I have changed my mind on shorts. For me, since I want each fishing adventure to be a like a documentary film, I find it very difficult to produce more than one video per week. (Even my long form content has gotten shorter: only two to three minutes as opposed to 10 or 12 minutes.) Shorts helps me keep and build momentum during the "down time." Simply posting my fish catches as shorts has helped me grow.
Sometimes I take the long form content and chop it up. Sometimes it's a short straight from the clips. Sometimes I use TubeBuddy's Suggested Shorts from old videos. A short doesn't take more time because if you organize your footage into 3 to 5 second clips as they do in the movies, you'd already have plenty of material to make shorts most every day of the week. These clips should be organized into their own timelines called
select reels.
Here's what I mean by my clips being organized into select reels. I work with two cameras: my cinema camera and my GoPro. Below is the cinema footage labeled as Ninja V. Note the clips are organized into 5 second shots with a few longer clip here and there. Note the same for the Go Pro.
Ninja V Select Reel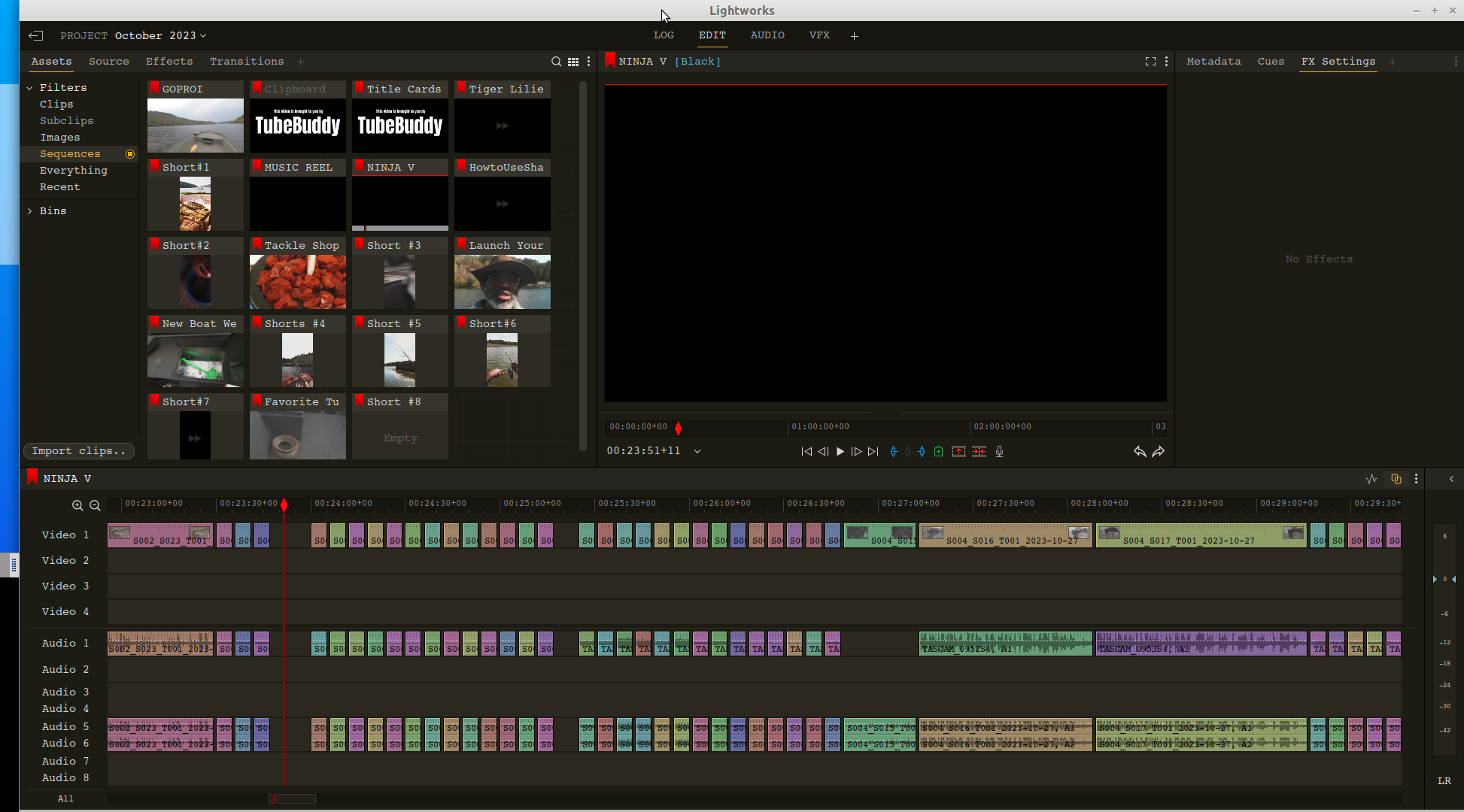 GoPro Select Reel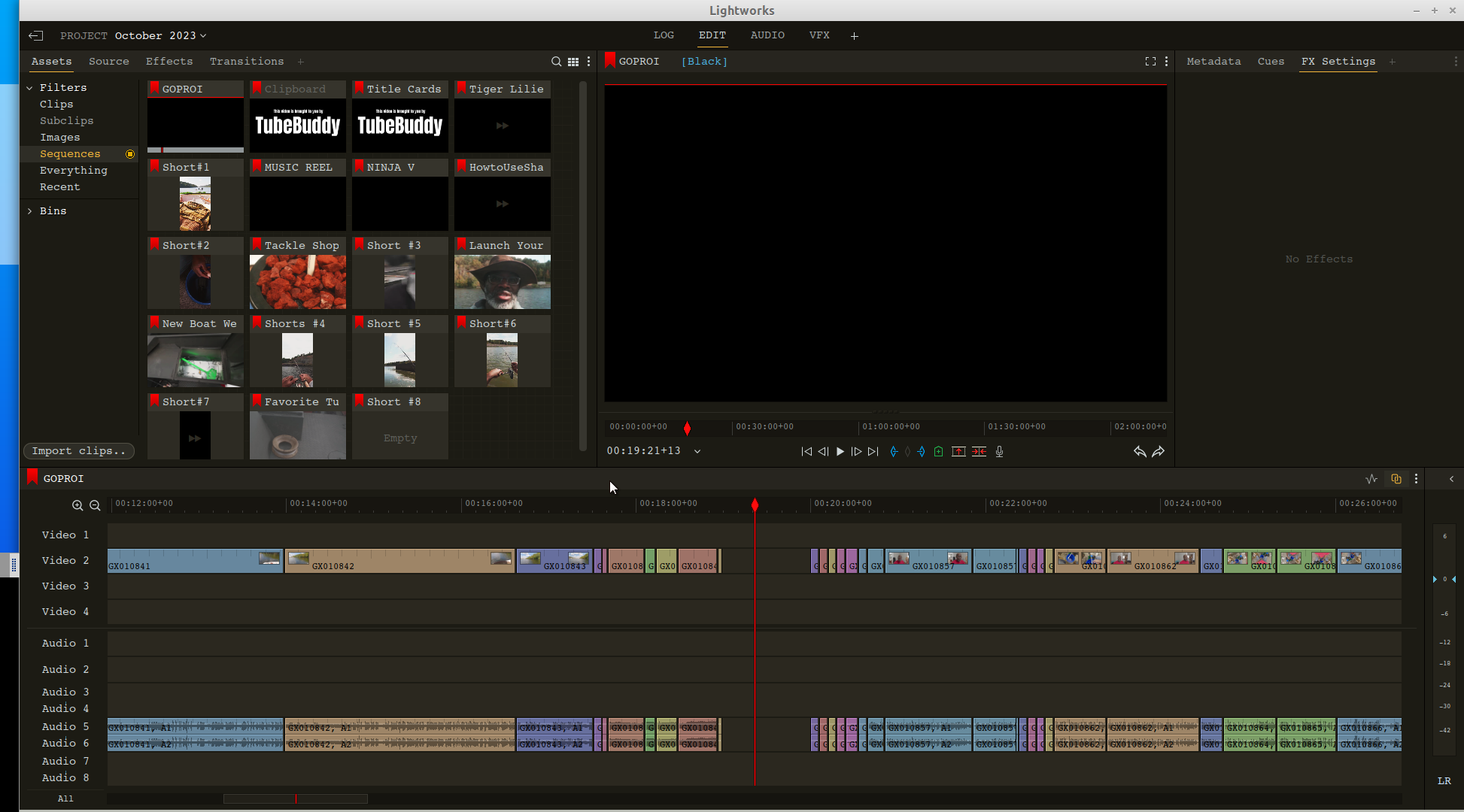 Long Form Time Line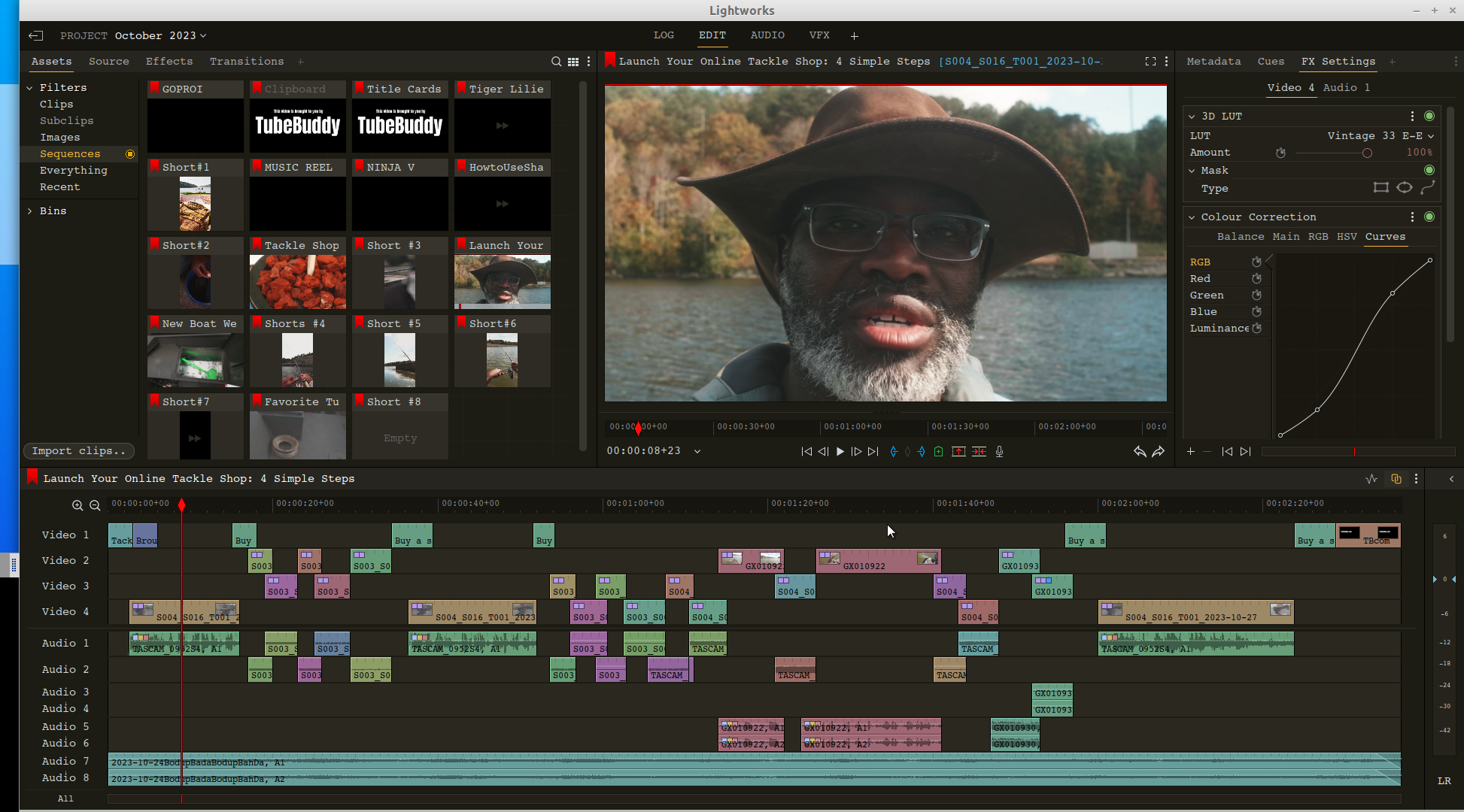 Shorts Time Line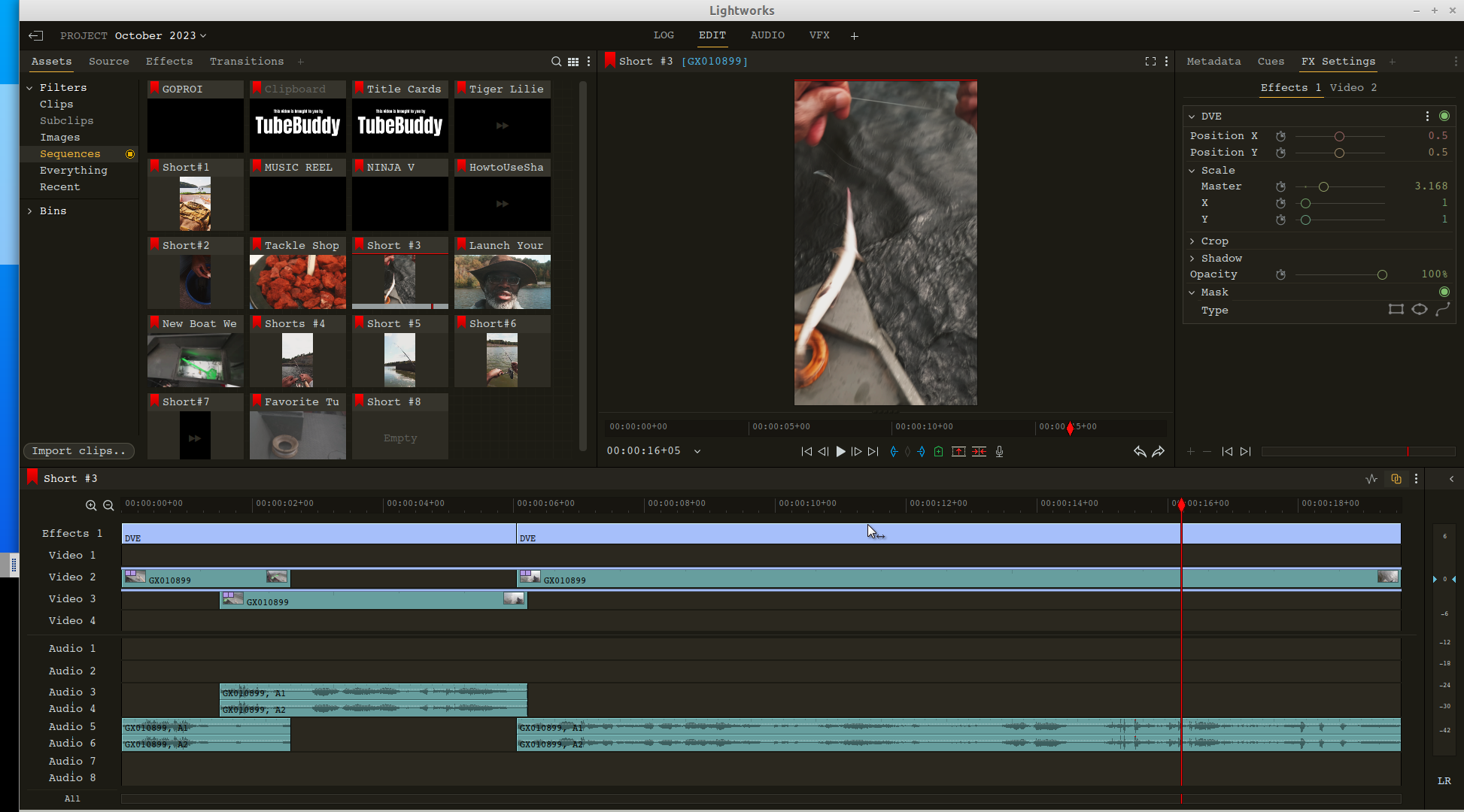 In other words it isn't extra work to cut a 15 second short while you're cutting a 3 minute video. That opened my eyes.
Trust me I hate shorts. I hate the format; vertical ain't how the human eye sees. However, it is undeniable: Shorts is growing my YouTube channel without compromising my long form content. Both long form and short form use the same post-production process: You literally cut & paste from the select reel into the timeline for what ever video you make. I usually post two to three shorts between longform videos.
Last edited: