151
8
Subscriber Goal

100000
I think there will be people who would disagree with this. It "can" and "may" lead to views of long-form content. That is the hope and assumption. But the jury is still out on whether that is actually true. It is probably true for some channels and NOT true on others.
Exactly, Matt!
As we're pretty much the end of February, looking at the view stats on my channel, I've DOUBLED in traffic by posting 10 shorts videos on top of my 5 long-form videos...shorts are now contributing about 66% of my overall monthly views.
I'm giving these shorts videos the benefit of the doubt - and indirectly YT management for pushing them so hard - and I'll play along in March by posting 20+ shorts besides my 5-10 long-form videos.....I'm hitting it VERY HARD, so
I'm hoping / expecting / anticipating that my March revenue will be adjusted upward as well then
.
And by how much? Or not much at all? Imagine views going through the roof in March, yet revenue is unchanged vs February...talk about a heated discussion in the making LOL
Proof is in the pudding! More on that in the coming weeks!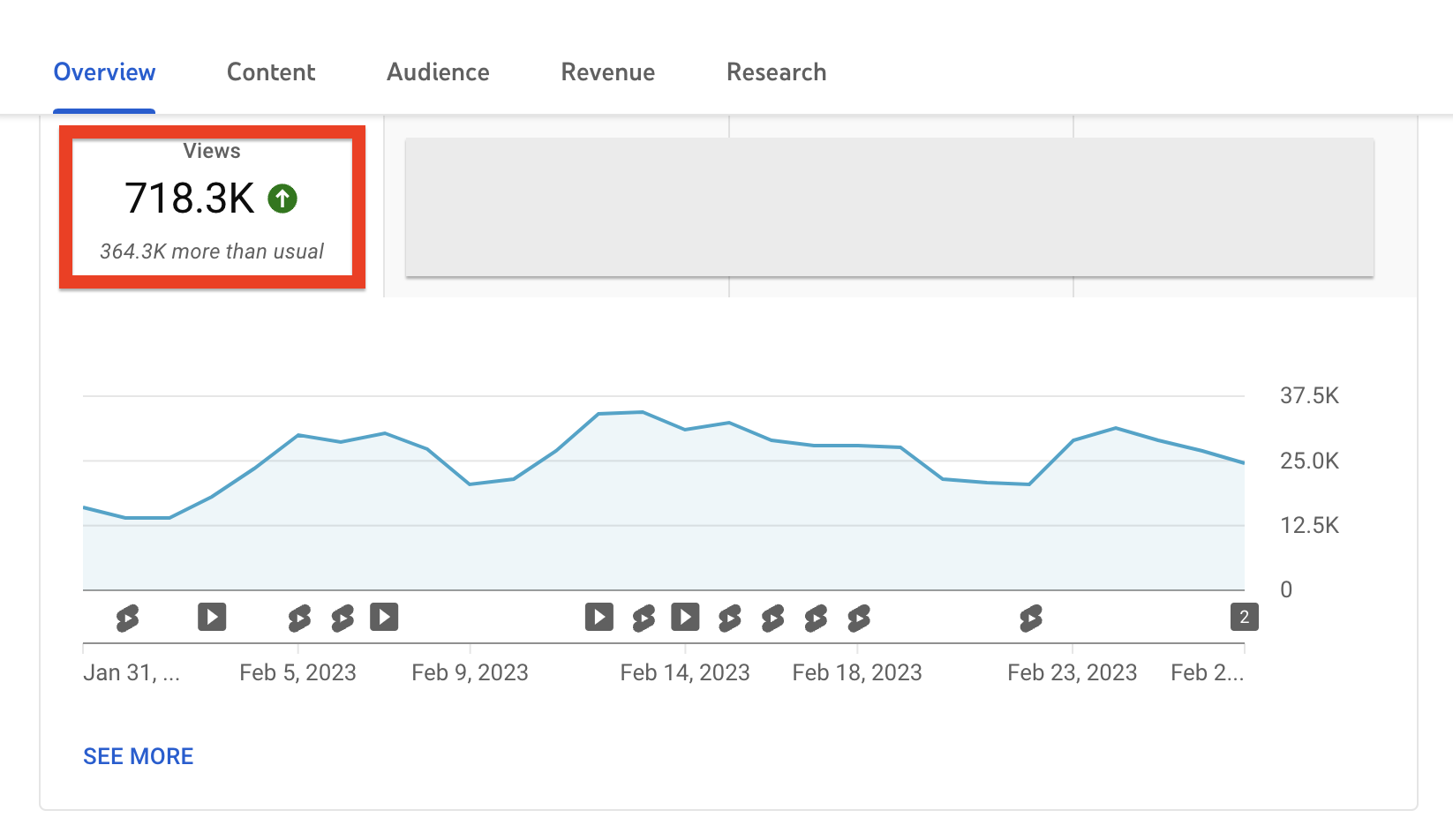 Last edited: