107
8
Subscriber Goal

100000
Hello! How are you fellow Tubebuddies!
Well, we wanted to share one of the software that we use and we crazy love it.
It's a software from Korea which analyzes your audio and generates subtitle automatically.
It's simple, light and most of all, FREE!
The name is 'Vrew' and here is their website link(this is non-referral and we don't get anything from your download) :
https://vrew.voyagerx.com/en/
You can choose 4 language options(Korean, English, Japanese, Espanyol).
Here is the screen of how we use: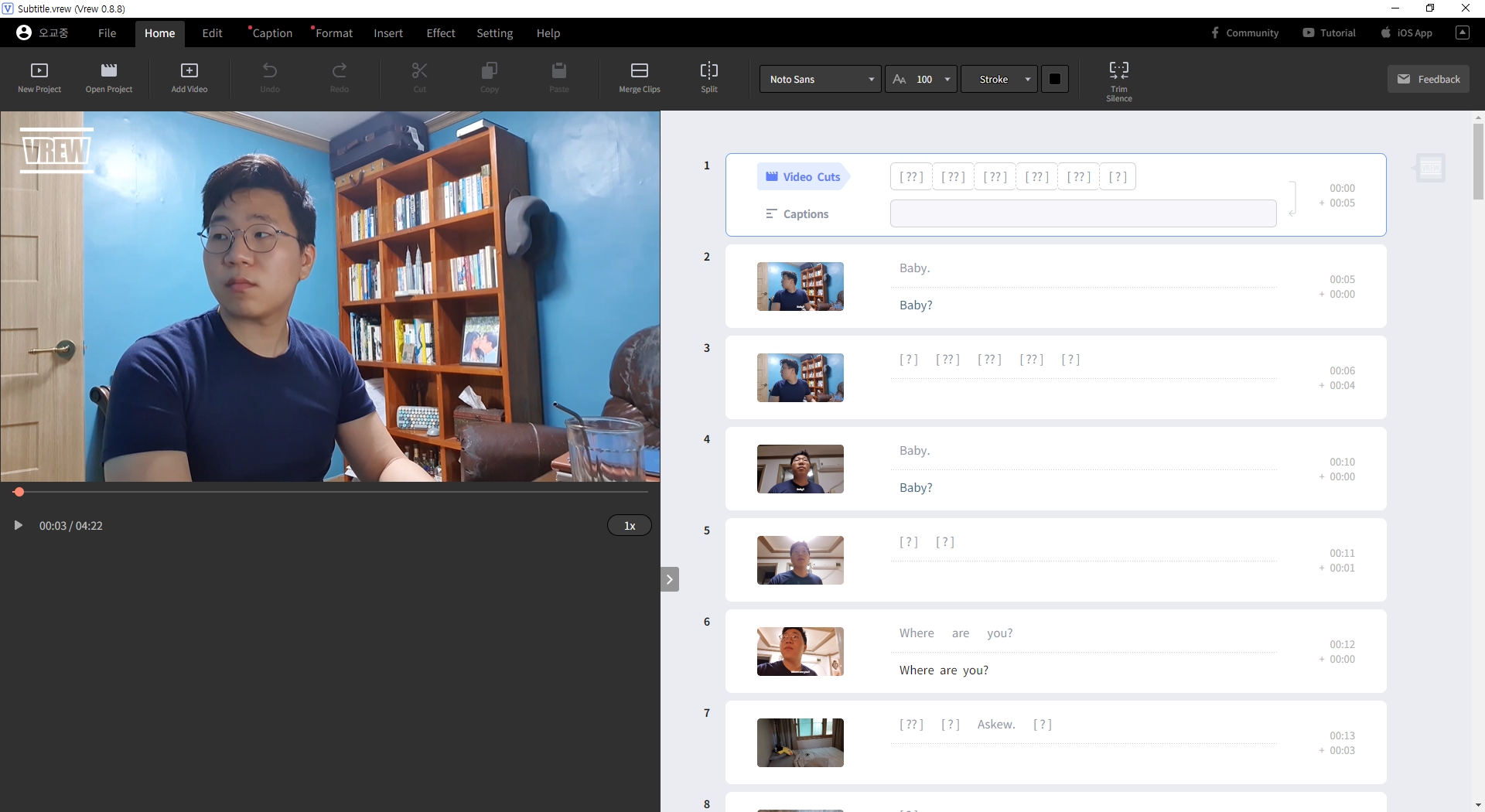 This software uses Google's voice recognition API so if your pronunciation and audio quality is good, you will get a good results.
It was our time savior.
Gyo used this, while he was in a marketing team and making videos for the company.
You can also save the output to many formats. Even Premier Pro!
So you can edit the subtitle as you want in your video.
SRT format is also available which means you can add the subtitle in your video after upload.
You will thank us a lot if you were making subtitle one by one.
If you are wondering how is the result, visit our channel and see our videos!
Thank you~!★