Trusted User
TubeBuddy User
253
13
Subscriber Goal

1000
If you'd like to give away a 30-Day Free Trial to your audience, but still connect the sign-up to your TubeBuddy Affiliate link, you can do so by adding your affiliate code to the end of this link:
https://www.tubebuddy.com/freetrial?a=
<AFFILIATE-CODE>
So for example, my affiliate code is "ROB", then the link I would share with my audience to give them a 30-Day Free Trial on any TubeBuddy Paid Plan is:
Here's a video that explain this, step-by-step: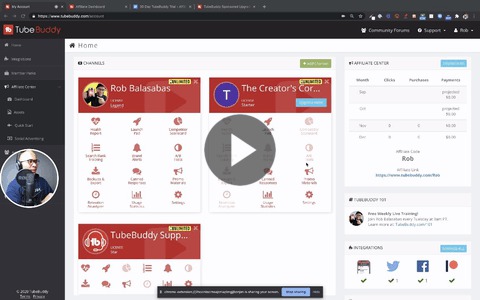 Check out this video:
https://share.vidyard.com/watch/HMawkEMjxrXtMaJW5pWXS7?
What happens after 30 days?
If your referral stays on a paid plan after the 30 days, then you will start earning the monthly affiliate commission every month.
Have Questions?
I hope this helps. If you have any further questions, please let me us know in this thread or email our team at
affiliates@tubebuddy.com
Thanks,
Rob
Partnership Growth Manager, TubeBuddy