2,400
32
Subscriber Goal

5000
As a new user, when you first enter the Promotion Area, you'll see this pop-up box.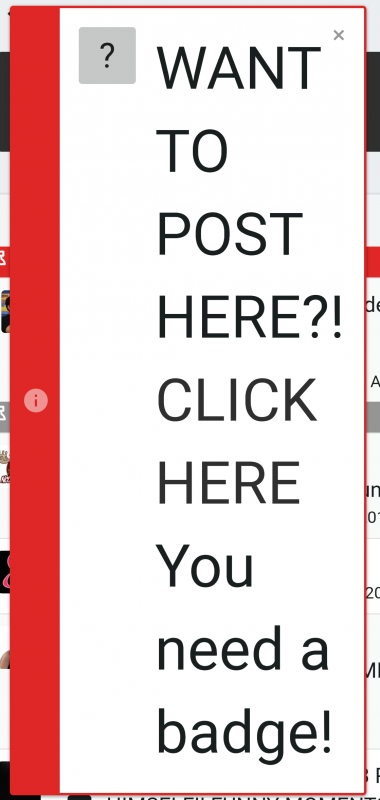 No matter where you search, you can't find that "Post Thread" button.
This is because the section is restricted for members without a forum badge and the required amount of posts.
The reason why we do this is simple: We don't want spam, we want to encourage new users to partake in discussions, and we want to provide you with a TubeBuddy-exclusive promotion area
"You need a badge!" it says, but where do you get the badge? Well, it's as easy as...
Head over to this thread: https://community.tubebuddy.com/index.php?threads/11/
You'll need to post a maximum of two screenshots. One is of your forum profile. The other is of the main TubeBuddy menu (right next to the upload button on YouTube). You can check out the example screenshots in the thread link above!
Wait for an Admin to deliver your badge and you're good to go!
What is the required amount of posts?
You need 20 posts in total before you can use the Promotion Area.
Be aware that we don't count posts in Forums Games and Milestone & Accomplishments.
With the badge and the required posts, you'll now have access to the Promotion Area! Remember that the
Forum Rules
does apply in this section.
Here are a few things to keep in mind:
This is a place to promote your videos, but don't promote it on other people's threads.
Asking for subs is highly discouraged and is against the forum rules.
Sub4Sub is against YT's ToS and it can get your channel terminated along with getting banned off the forum.
Be nice to others!
And most importantly, have fun and discover new content!
Last edited: