12,450
33
Subscriber Goal

5000
Hello Everyone!
A common question is "What's Allowed in my forum signature!?" First, to gain access to the forum signature, you MUST Have a TubeBuddy Badge, You can learn how to get one
[here]
You are allowed to Link the following:
Your YouTube Channel
Your Website
A SINGULAR YouTube Video
Any Social Media
Subscriber Count
Channel Banner
Anything following TB forum, and YT rules.
If you want to know how to get there ONCE YOU HAVE YOUR BADGE, click on your account: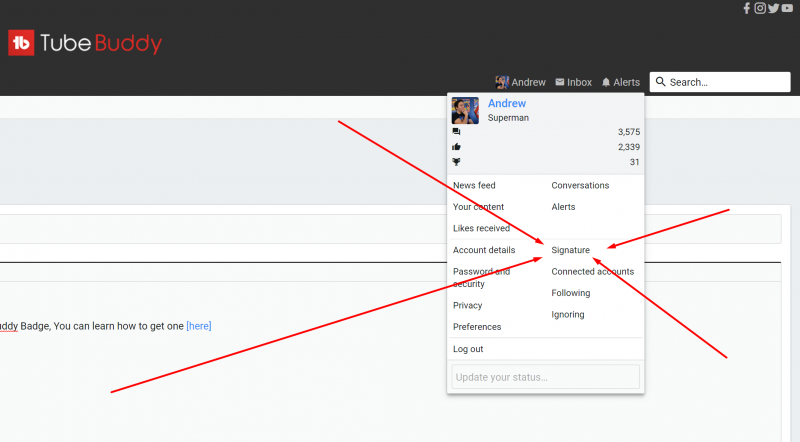 Then You're free to edit your signature with the above mentioned rules. Here is what MY Signature looks like!

Signatures like all other parts of the forum, are up to moderator approval, and are subject to change if found to violate forum rules!